Regular price
Sale price
£7.99
Unit price
per
Sale
Sold out
Description

Description: 

Our Strawberry Dream has a strong hint of berry's on the inhale and leaves an amazing aroma on the aftertaste .

Rich in hemp derived CBD, you can choose how high a concentration you want – this concentration is 100 mg of pure CBD Isolate .

CBD stands for cannabidiol and it is found in the hemp plant. Hemp is the name given to the hemp plant that has very low levels of THC, less than 0.2%. 

CBD Isolate is produced when the hemp plant is processed and filtered of all other compounds except cannabidiol. As it is isolated from the other cannabinoid compounds, it is CBD in its purest form. CBD alone offers almost all of the same benefits as all the other in the hemp plant combined but without any THC.

 

Unlike other e-liquids products, CBD e-liquids do not contain any nicotine, making them far healthier and better for you than other e-liquids e-liquids. 

Our CBD isolate is mixed with a combination of Propylene glycol (PG) and Vegetable glycerine (VG) to create a base to enhance your vaping experience. PG is clear and colourless and often used as a flavouring carrier in food products, it helps to deliver the flavours and provides a strong throat hit. VG is colourless, tasteless and odourless, it is derived from plants and is used to produce better and add sweetness.

 

Tips and Guides:

A great choice for those who enjoy the original earthy taste and smell of hemp, with a lovely burst of lemon mixed in. If you are looking or something that tastes and smells similar to the hemp plant, this is the perfect choice for you.

CBD Isolate is a great option for those who do not feel comfortable with having even trace amounts of THC (less than 0.2%) which can be found in Full Spectrum CBD.

 However, if you want to try Full Spectrum and experience the benefits of the whole unprocessed plant why not try our Lemon OG Kush Full Spectrum E-Liquid. 

Start with a e-liquids liquid which contains the lowest dose of CBD oil, then work your way up if needed. Because vaping has an immediate effect you will soon know whether or not it has the desired outcome. Remain aware of the effects of the dose before taking more, because if you start too high this will raise your tolerance too early and you won't be able to benefit as much or for as long.

Although hemp derived CBD is safe to take and use virtually anywhere at any time and is completely legal in the UK, some people may still feel wary of taking it around other people. Vaping CBD is a discreet way to take it without other people knowing. Vaping CBD E-Liquids is just like vaping a normal e-liquids liquid and no one will be able to tell the difference unless you tell them.

Vaping CBD E-liquids is a great choice for those who want to achieve instant and maximum relief from CBD.

Strength:

10ml - 100mg CBD 

Ingredients:

60% VG, 40% PG, Flavourings, CBD Isolate.
Shipping & Returns

Shipping and Returns Policy
At Tonic Vault, customer satisfaction is our number one priority. We strive to provide you with exceptional service and ensure a smooth shopping experience. Please read our Shipping and Returns Policy below to understand how we handle shipping and returns.

Shipping:
Order Processing and Dispatch:
We process and dispatch orders every work day, Monday to Friday.
All orders placed before 1 pm will be processed and dispatched on the same day.
Orders placed after 1 pm will be processed and dispatched on the following work day.


Shipping Methods:
We offer reliable shipping methods to ensure timely delivery of your products.
The available shipping options will be displayed during the checkout process.
Please note that shipping times may vary based on your location and chosen shipping method.
Returns:

Customer Satisfaction Guarantee:
If for any reason you are unhappy with any of our products, we are here to assist you.
Your satisfaction is our priority, and we want to make things right.


Return Process:
To initiate a return, simply reach out to us via email at enquiries@tonicvault.co.uk.
Our customer support team will guide you through the return process.
We will provide you with a full refund and simple instructions on how to return the product free of charge.


Conditions for Returns:
We accept returns for any reason, whether it's a product quality issue or simply a change of preference.
The product must be returned in its original packaging.
Returns must be initiated within 21 days from the date of purchase.


Refund Process:
The refund will be processed using the original payment method used during the purchase.
Please allow a reasonable amount of time for the refund to reflect in your account.


Additional Notes:
If you have any questions or concerns regarding our Shipping and Returns Policy, please don't hesitate to reach out to us. We are always here to help and ensure your satisfaction with our products and services.
Share
View full details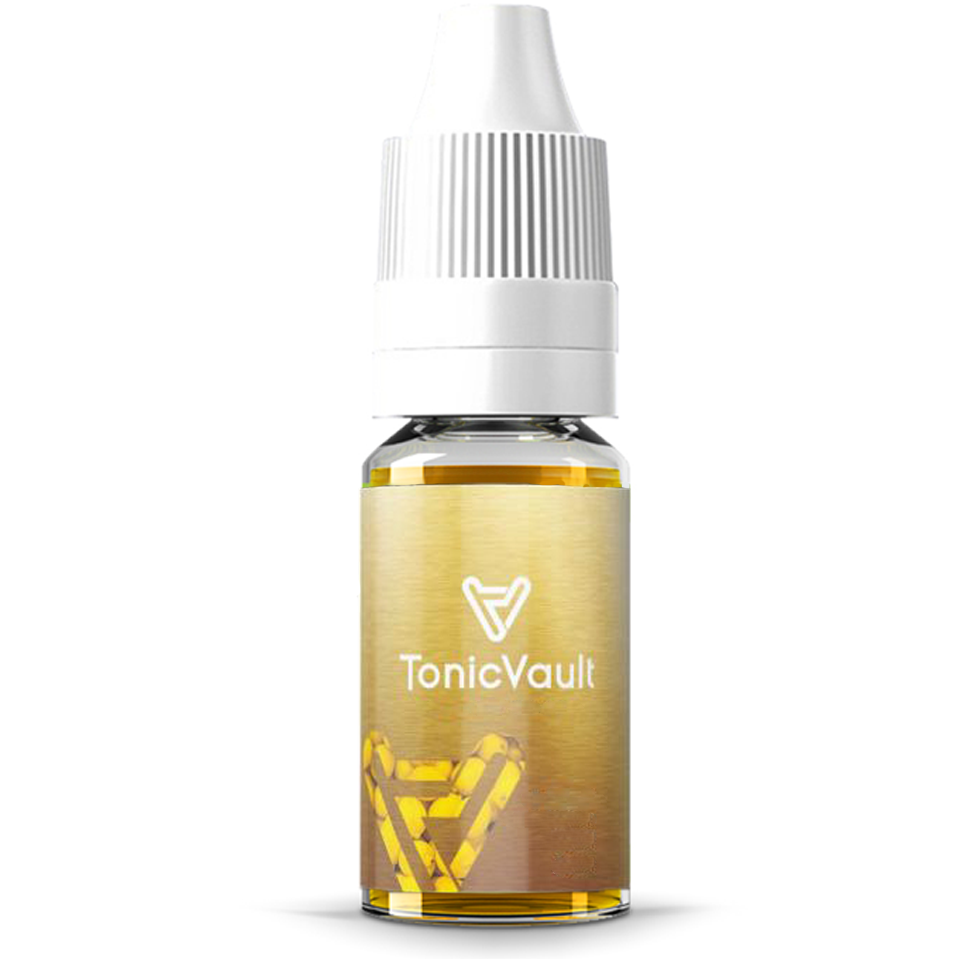 FAQs
How long does Delivery take?

If ordered before 2pm (excluding Sunday) we aim to ship the same day for next day delivery
 My Order Hasn't turned up

With the current national crisis due to Covid – some parcels may be delayed, this is not always the case but it can happen, for Special next delivery we ask to wait 5 business from shipping before we can declare the parcel lost, for standard next day delivery we ask for 10 business days from shipping (Royal Mail Guidelines) Please note delayed parcels are quite rare, but in the case it happens we always resend or refund the product.
What is your highest Strength product?

All products have their individual Strengths within the description
Why hasn't my Order using rewards points shipped?

Orders placed using reward points will be shipped with the next paying order. #
How Do I Redeem reward Points

To turn points into a reward, you will need to log into the rewards panel on our site (either by logging into your customer account). Once logged in, you will need to open the rewards panel.

Then, click on Ways to redeem.
Is the Packaging Discreet

Our packaging is discreet and smell proof to ensure safe delivery
VIEW ALL FAQs