Regular price
£11.50
Sale price
£7.50
Unit price
per
Sale
Sold out
Description

Strawberry Sour Diesel CBD Hemp flower : Indulge in the remarkable CBD-rich hemp flower experience with our Strawberry Sour Diesel. This high-quality CBD  bud is handcrafted to perfection, offering an exceptional journey for CBD enthusiasts seeking the best strains available.

Flavour Profiles : Immerse yourself in the fruity and berry-like aromas that emanate from our Strawberry Sour Diesel. These captivating scents create an enticing atmosphere, inviting you to explore the depths of this CBD-rich flower. When it comes to taste, indulge in the delightful combination of berry-like sweetness and refreshing citrus notes. Each inhale and exhale delivers a burst of flavours that awaken the senses.

Appearance : The appearance of our Strawberry Sour Diesel CBD flower is a feast for the eyes. Vibrant, colourful nuggets catch your attention, showcasing the beauty and quality of our product. These visually striking buds are a testament to our commitment to delivering excellence.

Effects : But Strawberry Sour Diesel is more than just a treat for the senses. It offers a range of remarkable effects. Experience soothing relaxation as tension melts away, leaving you with a clearheaded state of mind. Feel energized and uplifted, ready to take on the day with renewed vigour.

Origins : Our journey begins in the picturesque landscapes near the Swiss Alps, where our in-house facilities stand as a testament to our commitment to excellence. With a dedication to 100% organic cultivation practices, our CBD flowers are carefully tended, framed, and hand-trimmed by dedicated local farmers. By supporting our local community, we strive to give back and foster growth. Our in-house genetics department is devoted to innovation, constantly offering unique and exclusive strains that captivate CBD enthusiasts throughout the UK and Europe.

Unique Selling Points : At Tonic Vault , we take pride in offering exclusive CBD-rich hemp flower products within the UK and Europe. Our commitment to authenticity is unwavering, as all our products undergo third-party lab testing for guaranteed purity and quality. We stand by our promise of a low price match guarantee, ensuring the best value for our customers. With our guaranteed delivery or your money back policy, your satisfaction is our top priority. We are committed to providing outstanding quality, competitive pricing, and exceptional service, as reflected in our excellent Trustpilot rating.

But don't just take our word for it. Our customers have experienced the wonders of Strawberry Sour Diesel first hand. Five star review from Ellis Johnson on 06/06/2023 Everyone needs to check out the Strawberry Sour Diesel , this is the best you are going to get , this sight is one of the best i have came across in a long time and this is definitely worth buying ( Amazing )

Product summary : Tonic Vault presents Strawberry Sour Diesel, a high-quality CBD-rich hemp flower that combines captivating aromas, delightful tastes, vibrant appearances, and remarkable effects. With our commitment to excellence and our exclusive offerings, you can embark on a CBD journey like no other. Experience the soothing, clearheaded, and energizing effects of Strawberry Sour Diesel and discover a new level of CBD satisfaction. Indulge in the exquisite flavours and benefits of our CBD buds UK collection, thoughtfully curated to meet the discerning tastes of CBD enthusiasts in the United Kingdom.

Additional

For those seeking a similar yet distinct strain, we recommend trying our Blueberry Sherbet CBD Flower, renowned for its unique flavour and invigorating effects.

For the ultimate convenience, explore our S.S.D Pre Roll crafted with the same exceptional quality and attention to detail as our CBD flower. Enjoy a hassle-free CBD experience with the perfect blend of Strawberry Sour Diesel in a pre-rolled form.

Explore our full CBD Flower collection to discover a wide selection of premium hemp flowers, including Strawberry Sour Diesel and Blueberry Sherbet, alongside other remarkable strains. Embark on a delightful CBD journey and explore our curated selection at Tonic Vault. Embrace the magic of CBD with Strawberry Sour Diesel and beyond!
Shipping & Returns

Shipping and Returns Policy
At Tonic Vault, customer satisfaction is our number one priority. We strive to provide you with exceptional service and ensure a smooth shopping experience. Please read our Shipping and Returns Policy below to understand how we handle shipping and returns.

Shipping:
Order Processing and Dispatch:
We process and dispatch orders every work day, Monday to Friday.
All orders placed before 1 pm will be processed and dispatched on the same day.
Orders placed after 1 pm will be processed and dispatched on the following work day.


Shipping Methods:
We offer reliable shipping methods to ensure timely delivery of your products.
The available shipping options will be displayed during the checkout process.
Please note that shipping times may vary based on your location and chosen shipping method.
Returns:

Customer Satisfaction Guarantee:
If for any reason you are unhappy with any of our products, we are here to assist you.
Your satisfaction is our priority, and we want to make things right.


Return Process:
To initiate a return, simply reach out to us via email at enquiries@tonicvault.co.uk.
Our customer support team will guide you through the return process.
We will provide you with a full refund and simple instructions on how to return the product free of charge.


Conditions for Returns:
We accept returns for any reason, whether it's a product quality issue or simply a change of preference.
The product must be returned in its original packaging.
Returns must be initiated within 21 days from the date of purchase.


Refund Process:
The refund will be processed using the original payment method used during the purchase.
Please allow a reasonable amount of time for the refund to reflect in your account.


Additional Notes:
If you have any questions or concerns regarding our Shipping and Returns Policy, please don't hesitate to reach out to us. We are always here to help and ensure your satisfaction with our products and services.
Share
View full details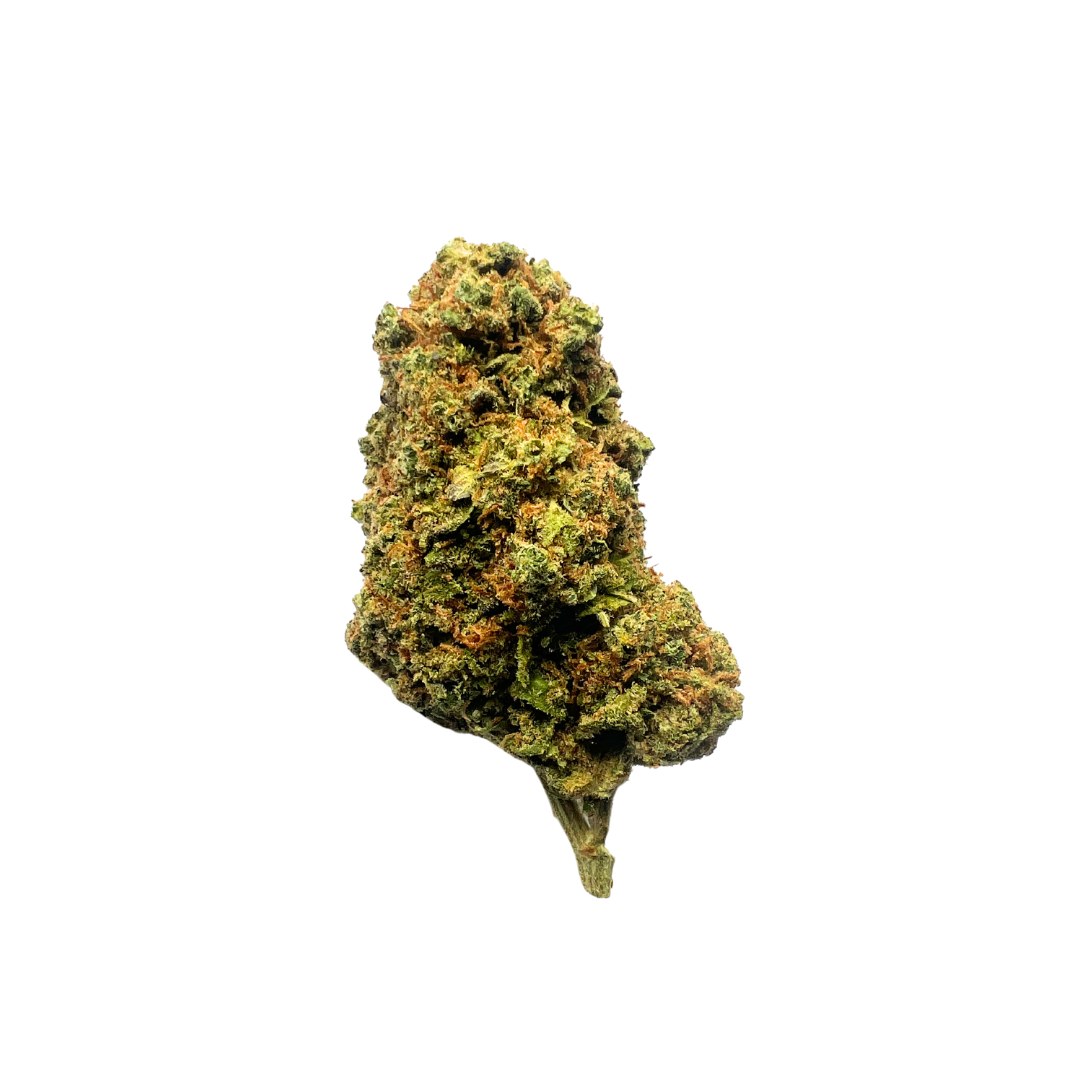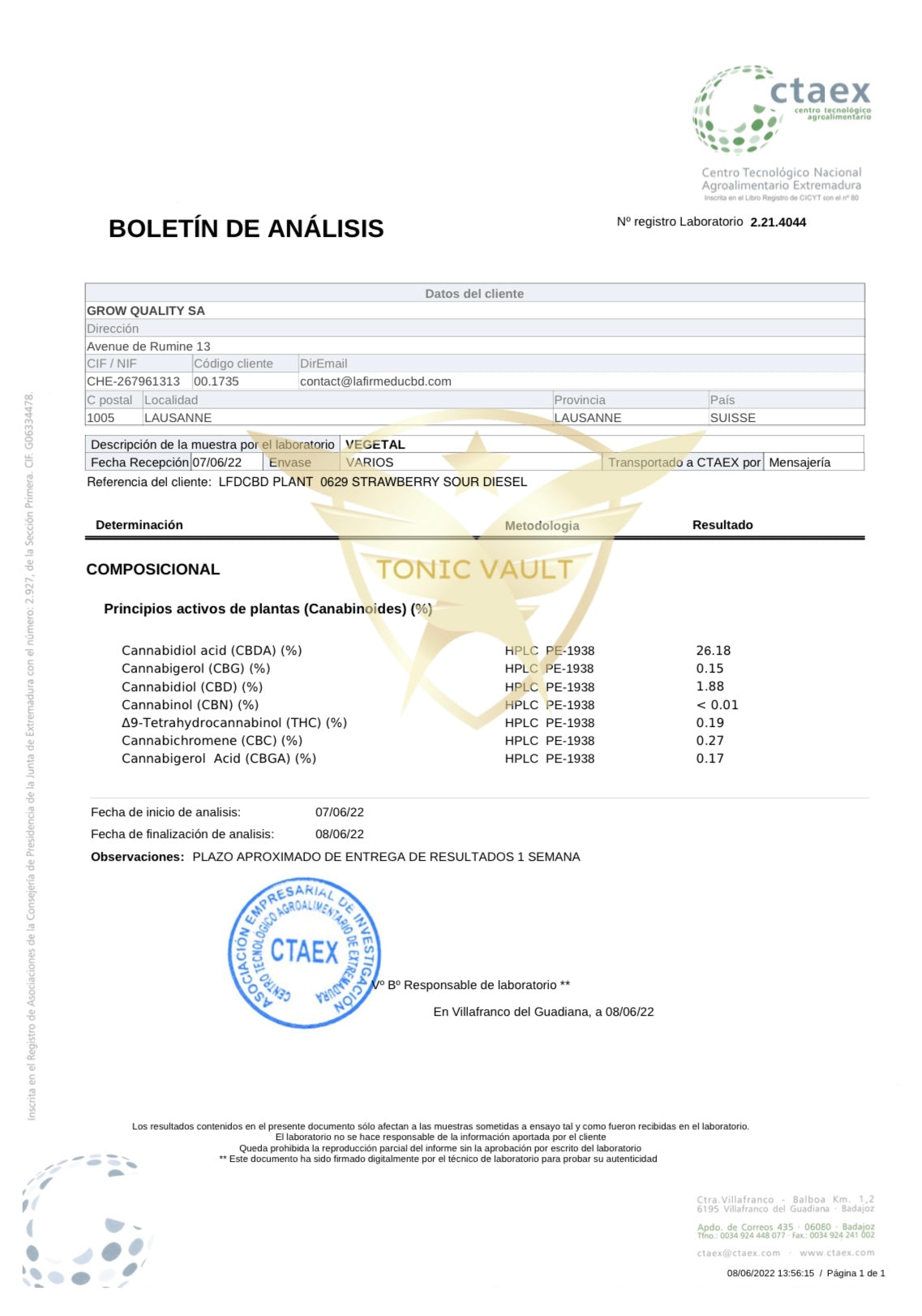 FAQs
How long does Delivery take?

If ordered before 2pm (excluding Sunday) we aim to ship the same day for next day delivery
 My Order Hasn't turned up

With the current national crisis due to Covid – some parcels may be delayed, this is not always the case but it can happen, for Special next delivery we ask to wait 5 business from shipping before we can declare the parcel lost, for standard next day delivery we ask for 10 business days from shipping (Royal Mail Guidelines) Please note delayed parcels are quite rare, but in the case it happens we always resend or refund the product.
What is your highest Strength product?

All products have their individual Strengths within the description
Why hasn't my Order using rewards points shipped?

Orders placed using reward points will be shipped with the next paying order. #
How Do I Redeem reward Points

To turn points into a reward, you will need to log into the rewards panel on our site (either by logging into your customer account). Once logged in, you will need to open the rewards panel.

Then, click on Ways to redeem.
Is the Packaging Discreet

Our packaging is discreet and smell proof to ensure safe delivery
VIEW ALL FAQs